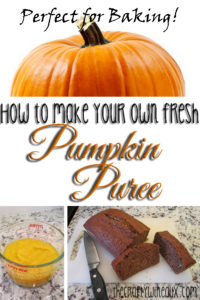 How to Make Your Own Homemade Pumpkin Puree
 Perfect for making all of your favorite fall desserts using your leftover Halloween pumpkins!
Homemade pumpkin-based desserts and pastries are everyone's favorite fall treat to pair with everything from Thanksgiving turkey to the infamous #PSL you can't deny enjoying all season long. The difference between ordinary and extraordinary desserts is using fresh pumpkin puree rather that that year-old canned stuff from the grocery store. To make my famous Pumpkin Spice Bread, I only use fresh rendered pumpkin puree that I make every year.
I generally…